About Us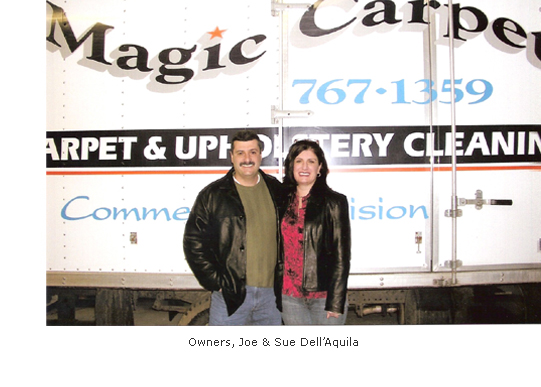 Magic Carpet Cleaning & Restoration has been in business for 30 years, and is registered with the IICRC as a Certified Firm.
We have pledged to implement an advanced training program and a course of study leading to the certification of all On Location Operators actively engaged in providing services to the consumer in cleaning and restoration and has pledged its support in establishing and maintaining a professional attitude in the conduct of its daily business at all times and providing the consumer with the highest degree of professionalism possible.
All work completed by Magic Carpet Cleaning & Restoration is done to industry standard.
Mission Statement
Our mission is: To perform for our clients the highest level of quality cleaning and restoration services by employing and supporting motivated, flexible, and focused team players.
To ensure the longevity of our company through repeat and referral business achieved by customer satisfaction in all areas. These areas include: timeliness, attention to detail and services-minded attitudes.
To foster a work environment that encourages new ideas, new innovations and growth.
To help fulfill this mission, we will treat all employees fairly and involve them in the quality improvement process to ensure responsiveness and cost effective work execution.
Our clients count on our dependability, our drive and our integrity.
We take great pride in our accomplishments and build on them every day.